More than programming
We love creating solutions that support you in your everyday work.
We like challenges
What makes us different is our team of talented developers with extensive business experience.
We are focused on partnership and cooperation and advise our customers on comprehensive IT solutions that allow them to optimize and achieve a stable market position – regardless of the industry they are in and the size of their company.
We use a wide spectrum of technologies to provide you with what you precisely need. What do we do?
We implement customized and user-friendly solutions for companies from various industries.
Our values
No compromise on software quality
Stable, friendly and inspiring work environment
Nothing is impossible – SKM will find a way!
We don't stand still
We like our work and we make every effort to excel at it in accordance with global quality standards. The IT market is changing dynamically and so are we.
Success built by professionals
If professional challenges and diverse projects are what you are looking for, be sure to check out our open positions.
More than a job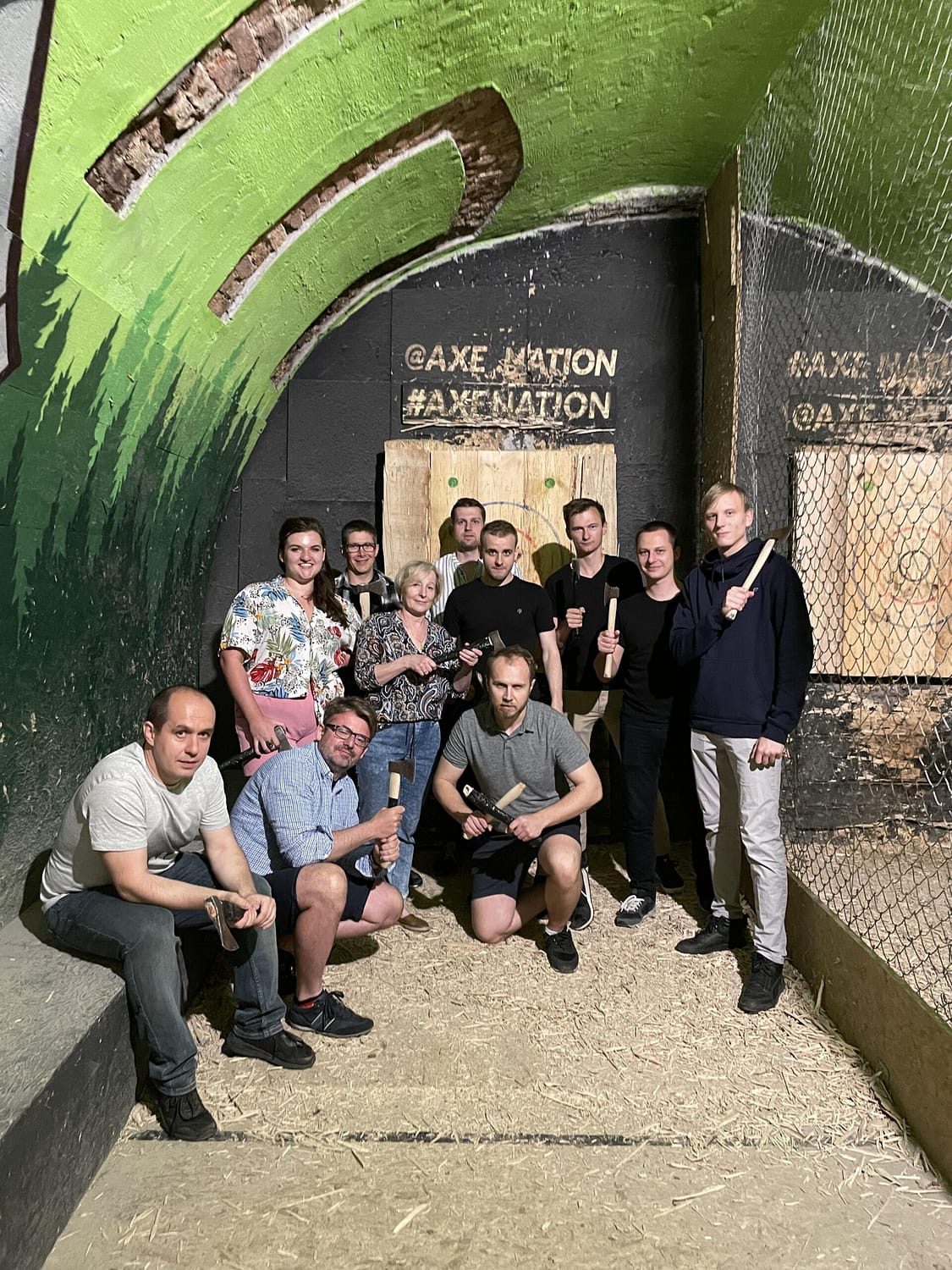 More than a job
Our team is the heart of our company. We make sure that the atmosphere at work is friendly and equal – each person can openly express their opinion on any aspect of the functioning of the whole and influence the direction in which we are going together. Our employees are constantly training in many areas that they are passionate about. And after work? Well, we go crazy!
Would you like to find out more?
Get in touch with us!
The adventure began 14 years ago...
There were three of us, each of us had a different background, but one coherent business idea, which we founded as students.
... and it continues at its best until today!
During this time we have become a stable and medium-sized company. We have several dozen employees, real business experience and enjoy the trust of our customers.
We aspire and plan for further development
We continue to grow, constantly enhancing our capabilities. However, transforming our clients' visions into top-quality solutions always comes first.